Paroba II Tibag, Tarlac City
PHILIPPINES
Philippine Resort, Apartel and Pension House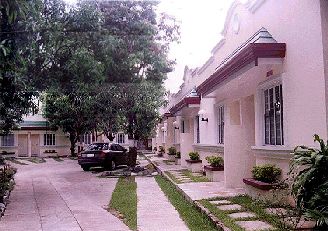 Rio Madera is in Tibag, Tarlac City, in sunny Philippines.
This is your Four Star stop for a home away from home. Experience the luxury, convenience and comfort of our Inn. Rio Madera is located centrally between various tourist locations. Our Inn is not in the tourist belt, so we can offer you luxury, without luxury prices. So if you're Looking for the perfect resort to relax and relieve stress, or maybe you just want to bring your family to a nice quiet, but fun filled place. STOP looking, you can do both here
We are conveniently located from places like Angeles City, Pampanga; Hundred Islands, Pangasinan; Baguio City, Mountain Province, the beaches of Bauan, La Union, and other Central Luzon favorite places are just a short drive away. We can also arrange GOLF trips to the famous MIMOSA Leisure Golf Estates in Clark Field, Pampanga, or Luisita Golf Course of San Miguel, Tarlac. We have trips to the famous "holy" miraculous sites in Manaoag, Panggasinan.
Our hotel is available 365 days a year for Weddings, Birthday parties, Anniversary parties, Baptismal, Conferences and Seminars, or just plain fun in our NightClub and Restaurant. We always feature a live band from Tuesday to Saturday of each week.
Our facilities are air conditioned with hot/cold water. Cable TV hookups are available in VIP guests rooms, together with facilities for FAX machines.
Our Facilities
For reservations and other inquiries, please email: reservations@riomadera.com We cater to all types of occasions.
Tel: (Philippines): International 011-63-45-982-4788/ 6120, 4388,7830
[About Us] Links and Search Engines

Website Constructed by:
Richard Abacan, Cyberian Arts
(c)1999 Cyberian Arts, All Rights Reserved